Battery compatible for Mi XiaoMi. For robot vacuum cleaner.
14.4V 5200 mAh Li-ion
Manufactured with high quality elements under the standards of Batteriesrobot®.
BateriasRobot Guarantee® Spanish registered trademark.
€56.80
(tax incl.)
€71.00
100% battery compatible with Mi XiaoMi vacuum robots.
14.4V 5200 mAh Li-ion
BatteriesrRobot® is a Spanish brand specialized in batteries for cleaning robot vacuum cleaners.
The elements of our products are of the highest quality and we offer warranty throughout Europe.
Tested product, 100% compatible with the models described.
Supports:
XiaoMi battery
XiaoMi Vacuum 1 Battery, XiaoMi Vacuum 2 Battery.
Roborock S6 battery. Roborock S60, S61, S65. Roborock T60, T61, T65
Roborock S5 battery. Roborock S50, S51, S55.
Xiaowa battery
Product quality
Components and build quality
Our batteries are made of high quality components following demanding production standards designed by BateriasRobot®.
All batteries supplied by BateriasRobot® have been tested by a series of charges and discharges monitored by state-of-the-art equipment. During this process, the performance of each product is measured and those few that do not meet our demanding quality requirements are discarded.
Storage
If not used in very long storage periods (two or three months), Ni-MH batteries lose some of their chemical qualities related to the number of cleaning cycles they can reach and the shelf life of the product is diminished.
In BateriasRobot.com controlled storage is carried out to ensure that our batteries will have 100% of their lifespan when they reach the customer.
Exclusive quality, guarantee of an EU registered trademark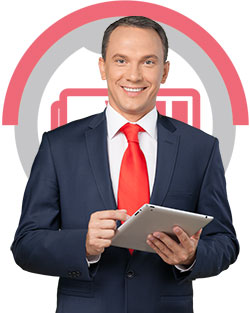 BateriasRobot® is a registered Spanish brand specialized in the development and commercialization of high quality spare parts compatible with the most prestigious cleaning robot firms.
At BateriasRobot® we offer products manufactured to the most demanding standards in the European Union.
Our staff analyzes and tests all the products that come to market. We offer the best quality at the best price and with all the guarantee of a registered trademark in the European Union.
The warranty of our product is direct. If you have any problems, we will be the ones who will solve it directly with you.