Double charge cycles

More than 4 hours of use
Li-ion battery 100% compatible Roomba battery iRobot for all models 500, 600, 700, 800 series.
Li-ion battery 14, 4V 4400mAh
We doubled the warranty of the original batteries.
€76.00
(tax incl.)
€95.00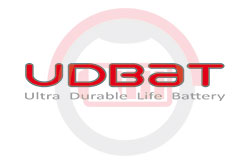 Li-ion battery (Lithium ions) offered by BateriasRobot, a 100% compatible with all models from Romba 500, 600, 700 and 800 series.
Li-ion battery 14, 4V 4400mAh
UDBAT is made with high-quality Li-ion cells. On its inside has a circuit that adapts the original charging system from Roomba Ni-MH to Li-ion technology. This circuit, at the same time, contains security systems that prevent from any loading and unloading problem. Its compatibility is absolute and cannot damage your robot.
UDBAT double the original batteries useful life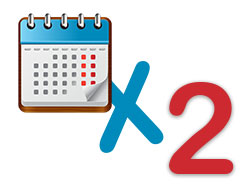 Technology used by iRobot on its batteries from models in 400, 500, 600, 700 and 800 series is based in Ni-MH cells. This type of batteries perfectly achieve the expectatives of most customers. The trademark itself agrees that the estimated duration is between a year and a half and 18 months, even though this depends of the use. It is normal that they can work for more than two years, not reaching the third year with a full performance.
High-quality Ni-MH supports around 500 cleaning cycles. Compatible batteries with Roomba UDBAT from BateriasRobot use Li-ion technology (Lithium Ions) with high quality cells, this technology is much more stable and long-lasting than the one made of Ni-MH (Nickel Metal Hidryde) and can double the number of cleaning cycles with a better performance.
Li-ion has a performance curve much more constant than Ni-MH, this means that it will keep a constant energy during more cycles.
UDBAT cleans during more than 4 hours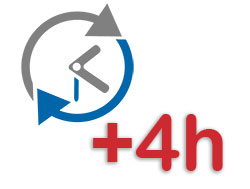 UDBAT battery, compatible with iRobot Roomba, has a 4400mAh charging capacity and will clean for more than 4 hours.
This battery is perfect for big flats or houses with several floors. You will be able to clean two different floors without needing to charge the robot.
Roomba will only clean during more than 4 hours if the robot thinks that it is necessary, if the house is big enough or if the Dock is disconnected, forcing it to clean until the battery runs out.
UDBAT double the original batteries guarantee
BateriasRobot offers 12 guarantee months for any abnormal loss of performance on his batteries, double than the original iRobot batteries.
Regarding to the batteries guarantee, the Spanish actual normative establishes a 6 months period guarantee against abnormal loss of performance and a two-years guarantee against manufacture defects.
Compatible with:
All models of iRobot Roomba of the 500 series. Like, for example: 505, 510, 520, 530, 531, 532, 534, 535, 540, 550, 555, 560, 562, 563, 564, 580, 581, 600, 610, 625, 700, 760, 780, 880, 870. All models of 500, 600, 700 y 800 series just like all its variants with PET name specially designed for pets.
If you have any doubt about your model's compatibility, don't hesitate to contact us to info@bateriasrobot.com.
Product Quality
Construction quality and components
Our batteries are made with high quality components and following demanding production standards designed by BateriasRobot®.
All the batteries provided in BateriasRobot.com have been tested with a series of loads and unloads, monitorized by high technology equipments. During this process, the performance is measured in every product and those who do not accomplish our demanding quality standards are discarded.
Storage
If not used during long-term storage (two or three months), Li-ion batteries lose some of their chemical qualities, related with the number of cleaning cycles that they can achieve and the useful life of the product diminishes.
In BateriasRobot® a controlled storage is made to guarantee that our batteries will have a 100% of their useful life when delivered to the customer.
Twelve months of total satisfaction
If your battery does not has any manufacture defect but suffers an abnormal loss of performance, we will change it for another one, totally new and we will assume all the delivery charges.
All our batteries are equipped with a serial number that allows us to make a quality tracking.
Exclusive Quality assurance of a registered trademark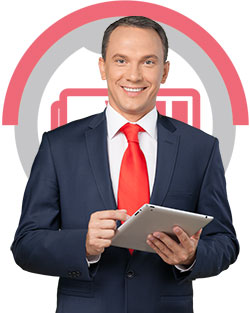 BateriasRobot® is a registered trademark specialized in the development and comercialization of high-quality spare parts, compatibles with the most prestigious brands of cleaning robots.
In BateriasRobot® we offer products manufactured under the most demanding standards in the European Union.
Our workers analyze and try all the products that come out to market. We offer the best quality at the best price, with all the guarantee of an European registered trademark.
The guarantee in our product is direct. If you have any problem, it will be us who will directly solve it with you.
Replacing the

battery of a

Roomba
Data sheet
Construction

Li-Ion
Load capacity

4400 mAh
Voltage

14,4 V DC
Satisfaction Guarantee

12 months (Replacement product)
Manufacture warranty (Not applicable to losses of product performance)

2 years against manufacturing defects (See paragraph warranty conditions)
Protection against short-circuit safety

Yes
Compatible with

iRobot Roomba Series 500, 600, 700, 800
Rechargeable

Si