Compatible battery for Dyson V8 vacuum cleaner.
21.6 V Li-ion / 3000 mAh
Battery equipped with UDBAT technology that provides longer life cycles.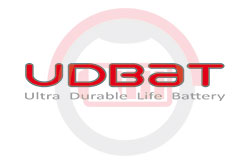 €56.25
(tax incl.)
€75.00
Reference:
010-DYSO10010V8
Battery compatible with all Dyson V8 series vacuum cleaner models.
21.6 V Li-ion / 3000 mAh
The elements used in its manufacture are of the highest quality and provide even more life cycles than the original batteries.
Battery equipped with UDBAT technology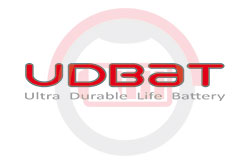 This battery is equipped with a safety device to avoid possible short-circuit accidents.
Compatible with models:
All Dyson vacuum models of the DC58 DC59 DC61 DC62 DC72 DC74 V6 series
Original replacement equivalent:
Product quality
Components and build quality
Our batteries are made of high quality components following demanding production standards designed by BateriasRobot®.
All batteries supplied by BateriasRobot® have been tested by a series of charges and discharges monitored by state-of-the-art equipment. During this process, the performance of each product is measured and those few that do not meet our demanding quality requirements are discarded.
Storage
If not used in very long storage periods (two or three months), Li-ion batteries lose some of their chemical qualities related to the number of cleaning cycles they can reach and the shelf life of the product is diminished.
In BateriasRobot.com controlled storage is carried out to ensure that our batteries will have 100% of their lifespan when they reach the customer.
Six months of total satisfaction
If your battery does not have any manufacturing defects but suffers an abnormal performance loss, we will exchange it for a completely new one and we will also bear the costs of shipping to your home.
All our batteries are equipped with a serial number that will allow us to track quality.
Exclusive quality, guarantee of an EU registered trademark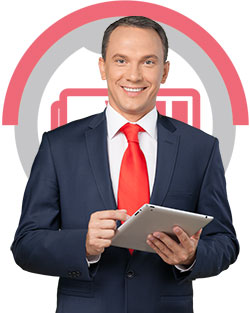 BateriasRobot® is a registered Spanish brand specialized in the development and commercialization of high quality spare parts compatible with the most prestigious cleaning robot firms.
At BateriasRobot® we offer products manufactured to the most demanding standards in the European Union.
Our staff analyzes and tests all the products that come to market. We offer the best quality at the best price and with all the guarantee of a registered trademark in the European Union.
The warranty of our product is direct. If you have any problems, we will be the ones who will solve it directly with you.
Data sheet
Construction

Li-Ion
Load capacity

3000 mAh
Voltage

21,6 V DC
Satisfaction Guarantee

6 months (Replacement product)
Manufacture warranty (Not applicable to losses of product performance)

2 years against manufacturing defects (See paragraph warranty conditions)
Protection against short-circuit safety

Yes
Compatible with

V8 Absolute, V8 Animal
Rechargeable

Si